Essentials for Future Digitalization
La data de 12 Octombrie 2022, a avut loc RSD Day, eveniment anual, aflat la a 11-a ediție. Conferința a reunit partenerii și clienții RSD pentru a discuta noutăți, tendințe și provocări în industria IT.
Anul acesta, tema conferinței RSD Day a fost dedicată subiectului digitalizării – "Essentials for Digitalization" – evenimentul fiind una dintre puținele ocazii de a afla despre soluții care răspund nevoilor de digitalizare chiar de la creatorii acestora.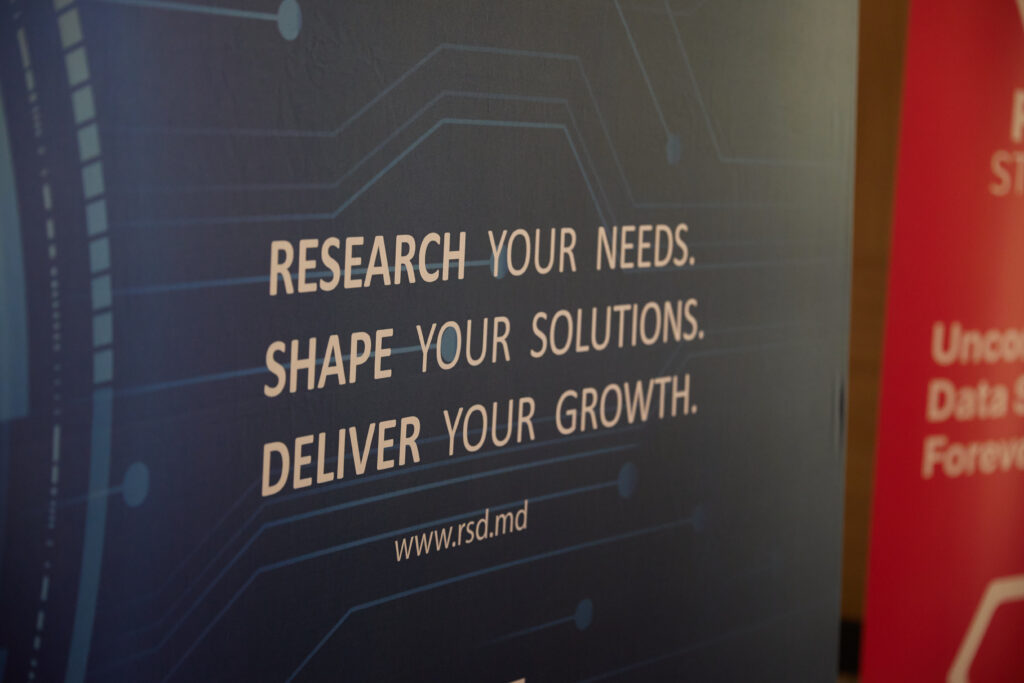 – How to increase cyber resilience with Bitdefender!
Liviu Petre, Solutions Architect – Field Engineering and Enablement | Bitdefender
– Managementul evenimentelor – o necesitate în asigurarea securității rețelelor
Mihai Moraru, Commercial Director | RSD
– Improving Your Security Posture with Policy Enforcement and Governance
Serban Popa, Managing Partner | Unity Solutions – Managed Services Provider
– Trellix – o abordare nouă a securității prin integrarea portofollilor McAfee Enterprise și FireEye
Dan Fleschiu, Director – Technologies, and Solutions | Provision Enterprise Technology
– VMware Cloud Foundation: Calea cea mai simplă spre Cloud-ul Hibrid
Ileana Nita, Senior Territory Account Executive și Cristian Radu, System Engineer|VMware
– Modern Data Protection with Veeam – Own, Control, Protect Your Data. Any Cloud
Dan Popa, Territory Manager și Cornel Popescu, System Engineer | Veeam
– Modern Data Experience by Pure
Horia Constantinescu – Regional Sales Manager SEE și Cristian Stan – System Engineer SEE | Pure Storage
– Certificări și cursuri autorizate de furnizori IT cu renume
Catalin Anghel | Tech Data Academy și Razvan Balint, Development Manager | IT Training